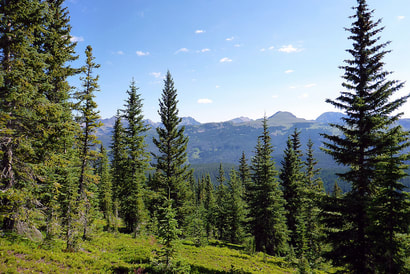 ​
2019 Stars in the Mountains
July 26-28th, The Sebastian, Vail, CO

Friday, July 26th Teri Longacre, MD, Stanford University, GYN Pathology
​
12:00 pm - 1:00 pm: Registration, Exhibits, Boxed Lunches provided by CSCP
1:00 pm - 2:00 pm: Serous Neoplasia in the Female Genital Tract: A Managerial Approach
2:00 pm - 2:15 pm: Break 1, Exhibits
2:15 pm - 3:15 pm: Mesenchymal Neoplasms of the Uterus and Cervix: When Does Immunohistochemistry and Molecular Analysis Help?
3:15 pm - 3:30 pm: Break 2, Exhibits
3:30 pm - 4:30 pm: Edocervical Adenocarcinoma: In Situ, Invasive, and Special Variants
4:30 pm - 4:45 pm: Question and Answer
6:30 pm - 9:00 pm: Dinner Presentation: Dr. Scott Koepsell, University of Nebraska, Atypical HUS: The Disease and Diagnosis, Sponsored by Alexion
​
-------------------------------------------------------------------------------------------

Saturday, July 27th Martha Pitman, MD, Massachusetts General Hospital, Cytopathology

7:00 am - 7:30 am: Registration and Exhibits
7:30 am - 8:15 am: Breakfast Companion Meeting: Dr. Rick Baehner, MD, UCSF, Genomic Health, Sponsored by Genomic Health
8:15 am - 8:30 am: Break 1, Exhibits
8:30 am - 9:30 am: Pre-operative Diagnosis of Pancreatic Cysts
9:30 am - 9:45 am: Break 2, Exhibits
9:45 am – 10:45 am: Pre-operative Diagnosis of Solid Pancreatic Masses
10:45 am - 11:00 am: Break 3, Exhibits
11:00 am - 12:00 pm: Diagnosis of Liver Masses with FNA and Small Tissue Biopsies
12:00 pm - 12:15 pm: Question and Answer
12:30 pm - 1:30 pm: Molecular Testing for EGFR Mutations: Dr. Lynette Sholl, Harvard Medical School (lunch provided)
-------------------------------------------------------------------------------------------

Sunday, July 28th Lauren Smith, MD, University of Michigan, Hematopathology

7:00 am - 7:30 am: Registration and Exhibits
7:30 am - 8:15 am: Breakfast Companion Meeting: Pending, sponsored by Genentech
8:15 am - 8:30 am: Break 1, Exhibits
8:30 am - 9:30 am: Topic Pending
9:30 am - 9:45 am: Break 2, Exhibits
9:45 am - 10:45 am: Topic Pending
10:45 am - 11:00 am: Break 3, Exhibits
11:00 am - 12:00 pm: Topic Pending
12:00 pm - 12:15 pm: Question and Answer
Colorado Society of Clinical Pathologists' 2019 Stars in the Mountains, will be held in Vail, CO at
The Sebastian.
​
Three half-day lectures offer a total of
9 CME credits
(see below) and make this a conference that allows you to explore Vail.
Cost is $400 for dues paying members, $650 for nonmembers, and $250 for non-MD laboratory professionals (Cytotechs/Histotechs). Dues can be paid at the time of registration. Dues paying members also have the option of $150 per day if attending fewer than the full three days. Register below!
---
Become a 2019 Stars Sponsor​:
To find out sponsorship options at the Stars in the Mountains meeting, you can contact the society. Information will be available when speakers are announced.
To register as an exhibitor, fill out this form and email to cscpmgr@hotmail.com or send to CSCP at:
5523 Yank Way,
Arvada, CO 80002
---
Accreditation
This activity has been planned and implemented in accordance with the Essential Areas and Policies of the Accreditation Council for Continuing Medical Education (ACCME) through the joint providership of the College of American Pathologists (CAP) and Colorado Society of Clinical Pathologists. The College of American Pathologists is accredited by the ACCME to provide continuing medical education for physicians.

CME Designation
The CAP designates this live educational activity for a maximum of 9 AMA PRA Category 1 Credits TM. Physicians should claim only credit commensurate with the extent of their participation in the activity.
The content of this CME activity does not necessarily reflect the view or policies of the College of American Pathologists.